September 22, 2021
Ecosystems bring dynamism and reinforce the decoupling of front-end and back-end systems
How will sourcing in the Swiss financial market develop over the next few years? This year's IFZ Sourcing Study explains what potential banks and IT providers see in the areas of outsourcing and ecosystems. Despite minor differences of opinion, when it comes to the potential of technology development, it is clear that both will continue to address fundamental issues such as digitalisation and open banking.
After the presentation of the study at the Sourcing Conference, we asked Dr. Urs Blattmann, Lecturer and Project Manager of the Institute of Financial Services Zug IFZ, and our Senior Sales Manager Switzerland and Italy, Almir Marghella, five questions about the study and conference, as well as CREALOGIX's position on open banking.
Dr. Urs Blattmann, Lecturer and Project Manager, Institute for Financial Services Zug IFZ and the author of the Sourcing Study 2021
1. What are the three most important findings of the IFZ Sourcing Study 2021?
Firstly, we see that Swiss banks remain critical when it comes to outsourcing processing activities, despite the fact that they clearly see their core competencies in customer advisory services in the future. Although processing activities are becoming less important for banks, only about one-third of the banks surveyed expect to outsource more of them in the next five years.
Secondly, the study shows that the changes brought about by the formation of ecosystems in the area of housing are already in full swing. New providers have entered the market and have successfully established themselves. The changes with the new players, and the increasing transparency and customers' growing acceptance of these ecosystems have accelerated margin erosion for the banks. As a result, the stable mortgage market that banks have known and appreciated for decades is a thing of the past.
Thirdly, it is also clear that emerging ecosystems require new business models. Various ecosystem orchestrators are trying to build such models along the customer journey. For banks, this means that they must define their own role and choice of ecosystems in their strategy, sharpen the focus on their own contribution to customer value, and optimise the fees they receive from this.
2. In your opinion, can long-term trends already be identified?
With regard to technology trends, the study reveals that both IT providers and banks see digitalisation, cyber security, open banking and cloud as the most important in the next three years. In the case of digitialisation, it is interesting to note that banks tend to focus more on the customer interface and less on internal automation. In this respect, solution providers currently have good development opportunities in this area. Development in the cloud is also leading to more solutions being offered in the form of a SaaS (Software as a Service) solutions. These reduce complexity for providers, particularly in terms of maintenance, and enable banks to save costs.
3. What were the highlights of the IFZ Sourcing Conference?
The conference certainly provided a lot of new ideas and food for thought for the participants. If I were to pick out the two most important aspects of the conference, they were:
Liiva as a cooperation of Raiffeisen & Mobiliar: the reasons for the joint venture were explained, and the concept of Liiva was presented. It was interesting to learn that both parties want to encourage homeowners to maintain their own properties and also contribute to an accelerated modernisation of real estate in Switzerland.
TEO – an ecosystem 'banking and beyond': the ecosystem of savings banks, in which the German bank TEO, as well as Banco Santander and others participated, offers customers many services outside the financial area, such as shopping vouchers, in addition to multibanking. It was interesting to learn that of the 600,000 users, over 8 million logins are performed per month. Of these users, more than 16 % have consented to TEO analysing their data and providing them with individualised offers.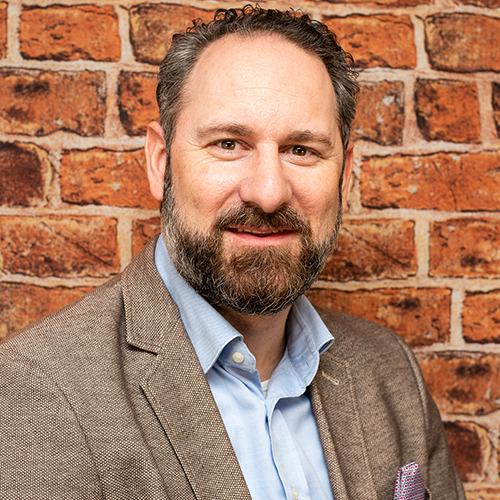 Almir Marghella, Senior Sales Manager Switzerland and Italy, CREALOGIX
4. In the technical article in the Sourcing Study, CREALOGIX writes about the importance of an Open Integration Layer. Does front-end and back-end decoupling still play a role in the age of open banking?
It is important that Swiss banks address the need for open banking and launch corresponding projects. Open banking makes it possible to integrate partners and third-party providers quickly and easily, which means that two important factors are in place in a highly competitive market: speed and flexibility. However, this means that decoupling front-end and back-end becomes an even more important issue. In order to meet the latest customer needs the fastest and most flexible way, front-end and back-end must be developed independently. Personalisation and individualisation take place in the front-end, but the back-end should not be burdened by this. The focus here is on a convenient and engaging user interface, intelligent networking of data from different sources and the use of different services in one interface.
Decoupling means that better interactions with customers can be ensured. In addition, banks can better meet customer demands for mobile and digital banking. They can continuously develop the front-end and adapt it to new expectations, while at the same time reduce dependency on core banking. This allows financial institutions to ensure fast development cycles, implement omnichannel strategies and design and automate products more dynamically.
5. What is CREALOGIX's position when it comes to developing front-ends independently of core banking systems? What are the benefits for banks and customers?
As a provider of front-end solutions, CREALOGIX focuses on user experience (UX) and makes it easy for financial institutions to maximize UX as part of their overall customer experience (CX) strategy.
The CREALOGIX User Experience includes a design system that allows banks to integrate and align their digital UX with overall CX goals. It is possible to design, test and deploy multi-channel applications for customers to optimise user experience and provide personalisation with improved security. The modular and open architecture also easily enables innovation and additional services from third-party vendors.
The result? A world-class user experience that maximises cost and efficiency, accelerates time-to-market for multi-channel digital products, and ensures the highest levels of customer retention and satisfaction.