CREALOGIX 
Digital Hub
A digital engagement platform that enables you to accelerate the digitalisation of products and services for your customers
Propel digitalisation forward
Financial institutions are under pressure from the increasing digital demands of customers. The complexity of the digital estate and legacy IT solutions add to the challenge by adding additional requirements and considerations as organisations seek to keep pace with change.
It is possible to leverage existing IT ecosystems to enhance and personalise digital experience, increase online engagement and drive digital revenues.
CREALOGIX Digital Hub is built on a modular foundation that seamlessly integrates with your existing infrastructure, allowing you to propel digitalisation forward and make incremental changes towards digital differentiation.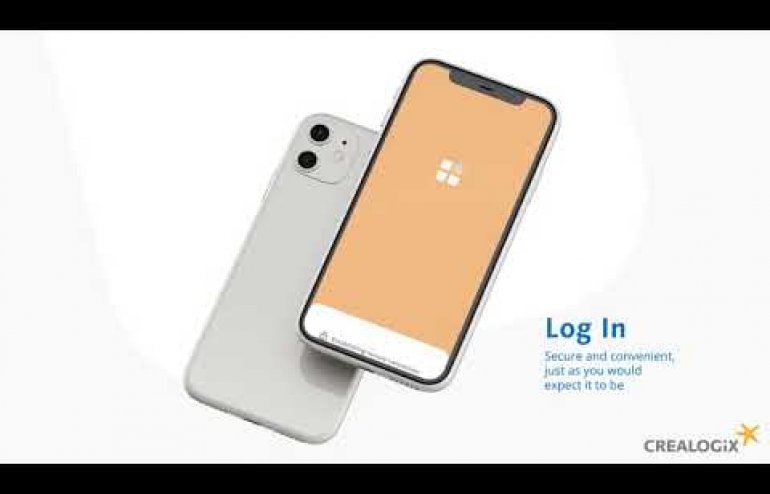 One product.
One experience.
One ecosystem.
One product.
CREALOGIX Digital Hub is a standardised modular digital engagement platform that is completely customisable through an open architecture and modern technologies.  
The product is built on a strong foundation with state-of-the-art technology and security to ensure the same data and business logic can be exposed across all digital channels.
CREALOGIX Digital Hub is available as an on-premises or Software-as-a-Service (SaaS) solution to meet your specific technology and compliance requirements. It features extensible capabilities for new and third party fintech services and solutions and bespoke development for successful digital transformation.
One experience.
With the development of CREALOGIX Digital Hub, we have focused on enabling you to deliver an integrated, differentiating customer experience.
Through our modular architecture, you can benefit from customisable solutions that meet the specific needs of your customers, whether in retail banking, business banking, or wealth management.
One solution can support your entire customer base. From your customer's first bank account to mortgages, business banking, savings and investments.
Throughout the customers' financial lifecycle, we enable you to provide the same high-quality, personalised digital customer experience.
One ecosystem.
CREALOGIX Foundation provides the tools and digital infrastructure to deliver customer-oriented financial products and services digitally.
Our platform enables seamless open banking connectivity through secure, regulated APIs to PSD2 standards. External solutions and data sources from third party providers can be integrated within a single platform for innovative, integrated digital services that meet and exceed customer expectations.
Accelerate your digital transformation with CREALOGIX Digital Hub.
CREALOGIX Foundation
CREALOGIX Digital Hub provides a foundation for your digital transformation, increasing customer engagement with a secure and unique digital experience. CREALOGIX Foundation enables you to develop creative, engaging digital solutions with enhanced security and a positive user experience.
Significantly enhance your digital banking or wealth management services with a solution that can be customised to fit your services and match your brand. Data-driven personalisation tools are fast to implement and can empower customers to tailor their digital services to meet their requirements.
Reduce your time to market and keep pace with customer demand for personalised digital solutions with CREALOGIX Foundation.
User Experience
User experience principles enable your design and delivery teams to collaborate effectively to create a compelling customer experience across the digital estate. It provides all the tools, materials, guidance and standards you need to build consistent UX, combining ease-of-use with ultra-fast, low-code productivity.
This means the delivery of a best-in-class UX that maximises cost and efficiency, speeds time to market for multi-channel digital products and ensures the highest levels of user engagement, satisfaction and retention.
CREALOGIX Conversational AI
CREALOGIX Conversational AI brings artificial intelligence and automation capabilities to the forefront of your customer communications. A virtual assistant combined with information gathering abilities, natural language processing, speech to text and text to speech, paves the way for a new generation of Conversational AI.
CREALOGIX Conversational AI is a SaaS (Software as a Service) solution that provides a secure method of engaging securely with customers with encrypted messaging and a full audit trail.
Digital customer engagement solutions
CREALOGIX Digital Hub is an extensible platform with modular solution packages for a wide range of financial services.