September 22, 2022
Addressing the challenge of digitalisation for funding institutions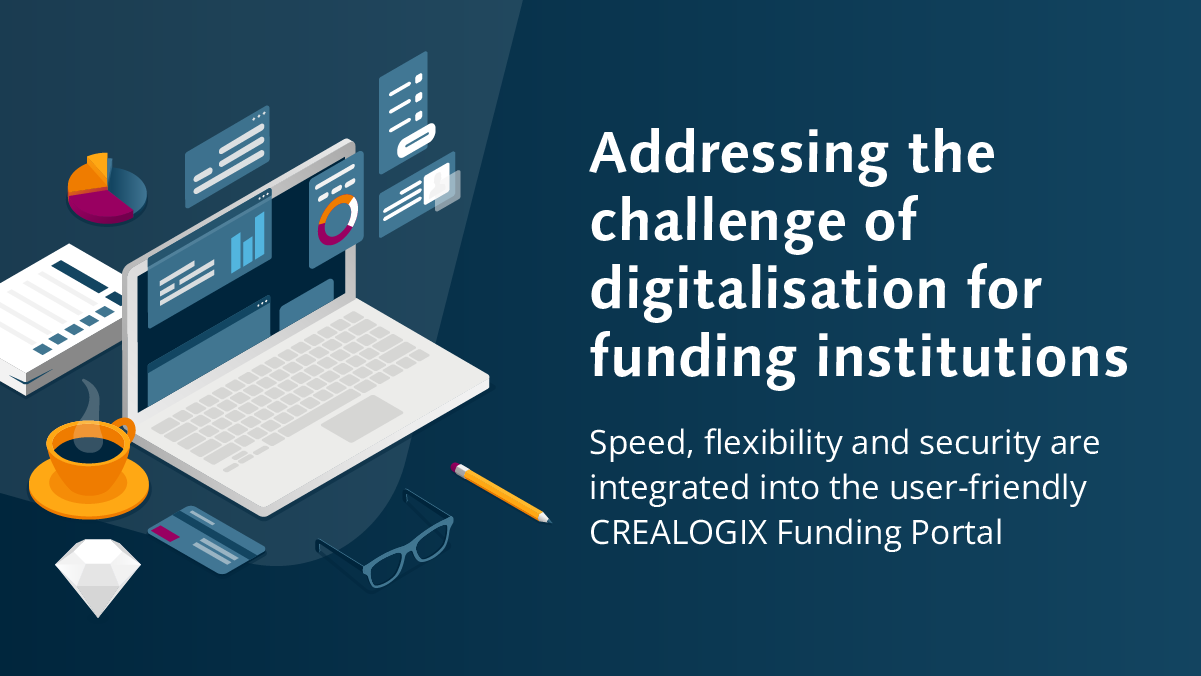 The pandemic and the arrival of innovative digital-only banks raised expectations for retail and business banking. Meanwhile, the area of funding for business – a vital economic provision – remains mostly analogue. It's not that funding institutions lack the vision, but rather that there are a unique set of challenges and requirements that need to be fulfilled. A closer look at the challenges highlights that digitalisation of the funding process is not impossible. What is required is a digital solution that addresses the unique requirements of funding institutions and fulfills the requirements of multiple stakeholders. 
This report looks at the funding process from the point of view of both applicants and funding institutions and shows how digitalisation can make the application process simpler and faster for everyone involved. From an intuitive digital application process to digital workflows with management controls, digitalisation can help to cut the amount of red tape and help institutions adapt quickly to a changing regulatory environment. 
This short eBook includes: 
How digital workflows help funding institutions become more agile 
How to address security concerns 
Improving satisfaction levels amongst applicants 
Managing demand and spikes in demand  
Download the full report now.