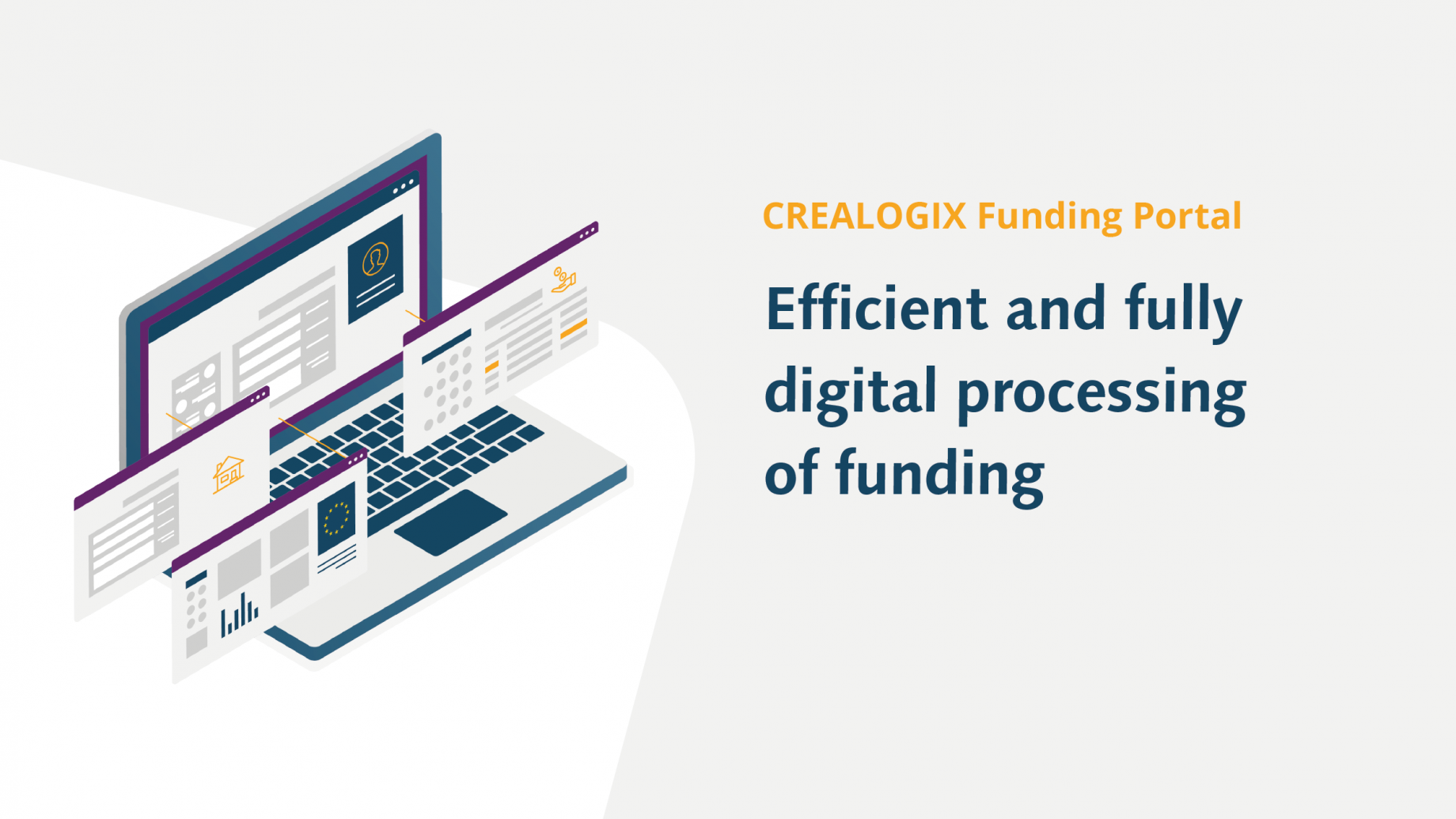 Fast, flexible, user-friendly and secure – the CREALOGIX Funding Portal sets new standards in the efficient and fully digital processing of funding.
The user-friendly CREALOGIX Funding Portal is a low-code no-code platform for application request and approval. It enables funding institutions to fully digitalize the application, administration, and management of grants throughout their entire lifecycle in a single, secure customer portal.
Want to learn more about this compelling solution? Download the fact sheet below.