May 5, 2022
Do security measures get in the way of good UX in financial services?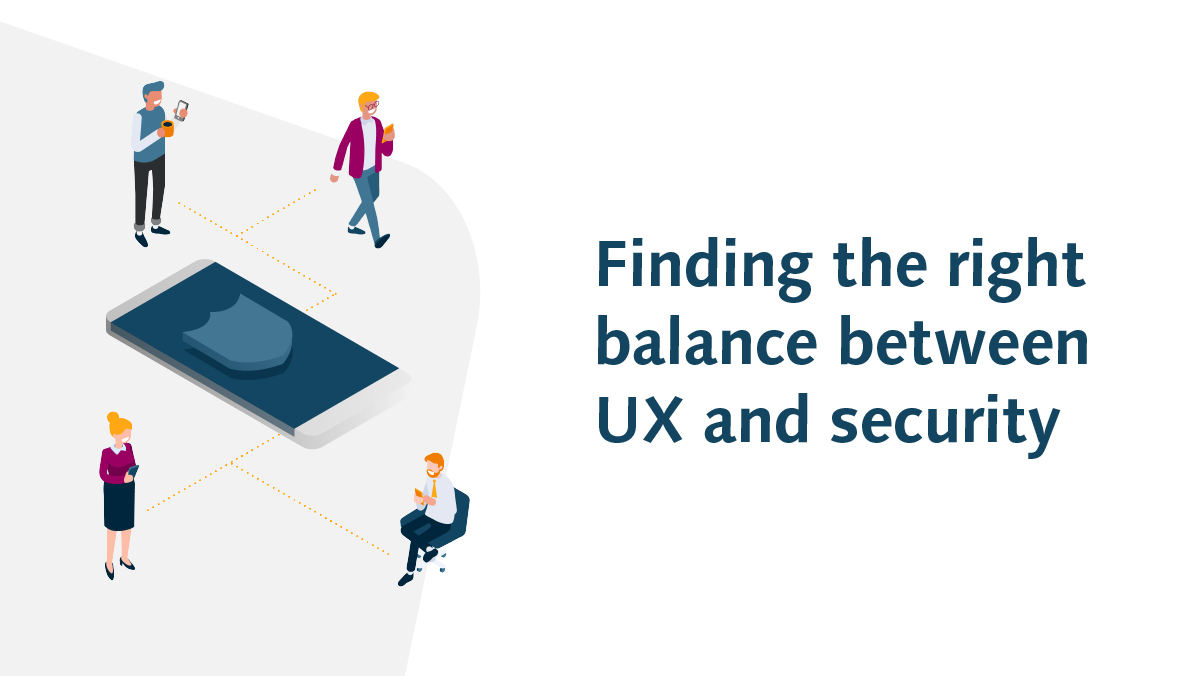 A report from Forbes states that improvements in customer experience can deliver up to an 80% increase in revenue. In today's post-lockdown society, more and more people are accessing financial services online and that means that customer experience (CX) is almost synonymous with the online user experience (UX). This makes sense, because the easier it is for customers to buy or complete tasks thanks to excellent UX design, the more satisfied they will be. This in turn will contribute to an organisation's success. However, it's not as simple as making everything as easy as possible for users, because security plays an important and necessary role in the provision of financial services.
Are UX and security in opposition?
It's not as simple as suggesting that security measures can interrupt a smooth user journey. First of all, customers are increasingly aware of the importance of data protection and online security. A data breach or security flaw can be disastrous for an organisation in terms of damage reputation and loss of customers. Visible security measures are part of a positive user experience because it provides reassurance that each customer's financial details and resources are kept securely. There is no opposition between UX and security because the goal of UX isn't to complete every task as quickly as possible, it's to put the user at the heart of the solution. Customers care about security, therefore good security is part of good UX.
User testing is essential for good UX
Like all other aspects of a digital solution, authentication and security should be thoroughly user tested to ensure the right balance is reached. It's also worth noting that a secure UX does not necessarily mean that the solution will be difficult to use. When UX designers work in partnership with security specialists, a balance can be reached that embeds security into the UX framework. User testing is also essential because there's a balance to be reached between what technology can achieve and what customers value. For example, a survey from The Internet Society in 2019 found that two-thirds of people thought that smart applications were "creepy" in the way they collect data. Some technical solutions might speed up a customer journey but also leave them feeling less satisfied because it has used information that they haven't volunteered. User testing can expose those areas where smart links may not be welcomed by all customers. This could be an opportunity for providing a measure of choice from within the secure framework, further improving the UX by putting the customer in control.
Finding the right balance between UX and security
CREALOGIX has developed a UX framework based on the highest standards of both UX and security. This enables our design and delivery teams to work together with financial services organisations to deliver secure, compelling and consistent UX. With both of these vital areas addressed, we can then focus on FIs specific requirements and, more importantly, the requirements of their customers. The framework starts with excellence as standard and then works from there to manage the fine balance between high security and a positive UX that benefits the bottom line.
Learn more about our UX Framework with a built-in SDK for future service developments and innovation here.