March 3, 2022
The business case for implementing UX improvements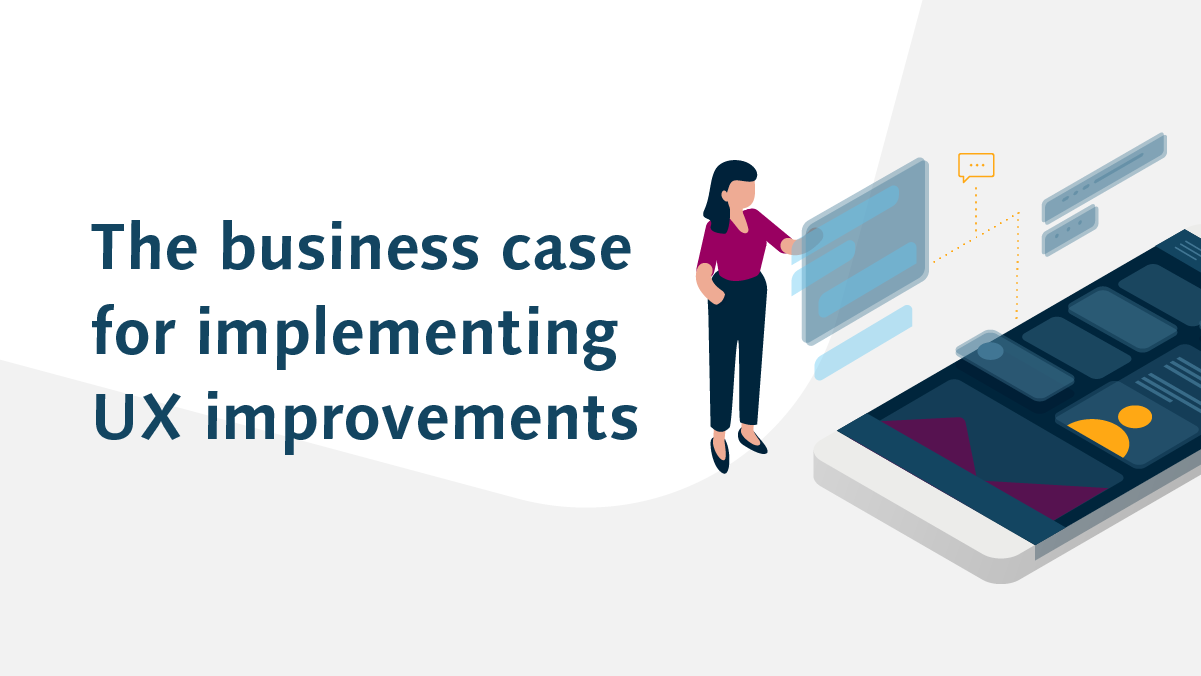 Many organisations still feel that a focus on user experience (UX) is a luxury; in the financial industry a much greater weight is placed on security and functionality. While these are important, the value of a positive UX should not be underestimated.
A report from Forrester, The Six Steps For Justifying Better UX, suggested that a well-designed user interface (UI) can raise conversion rates by up to 200% and good UX can improve those rates by 400%. It's time for banks and other financial institutions to recognise that UX is not a luxury, it's essential for commercial success in the modern world.
Customers' expectations are rising
The rise of e-commerce, social media designed to build engagement and intuitive online communication tools have raised people's expectations of online services. The growth of challenger neobanks and digital wealth services has been driven by meeting these expectations. This in turn has put pressure on more traditional financial institutions. At this point, creating an online service that is "good enough" is no longer good enough. Frustrating or complex online processes, breaks in communication between the online and offline world or apps and websites that regularly fail, crash or ask users to call in or visit a branch are no longer tolerated. It's not just that consumers are now used to organising everything from their weekly shop to their annual holiday online, it's that the challenger brands have proven that this high level of service is possible even in a sector with high security and regulatory requirements.
Understanding the cost of inaction
In the digital world, ignoring the requirements of users can come at a high cost. Challenger brands are becoming increasingly accepted as a viable alternative to a traditional bank. Once dismissed as a risky alternative or the preserve of the young, these challengers are now established players and those young customers are growing up and looking beyond traditional banks for mortgages, savings and more. At the same time, the pandemic has increased reliance on online services and further raised expectations for customers of all ages. There is no going back, and it's imperative that banks act quickly to catch up.
Putting users at the heart of digital banking
It may seem like putting the customer at the heart of digital banking is a more qualitative, less commercial aim, but the Forrester report suggests that the opposite is true. The report highlights that every dollar invested in UX generates a $100 return.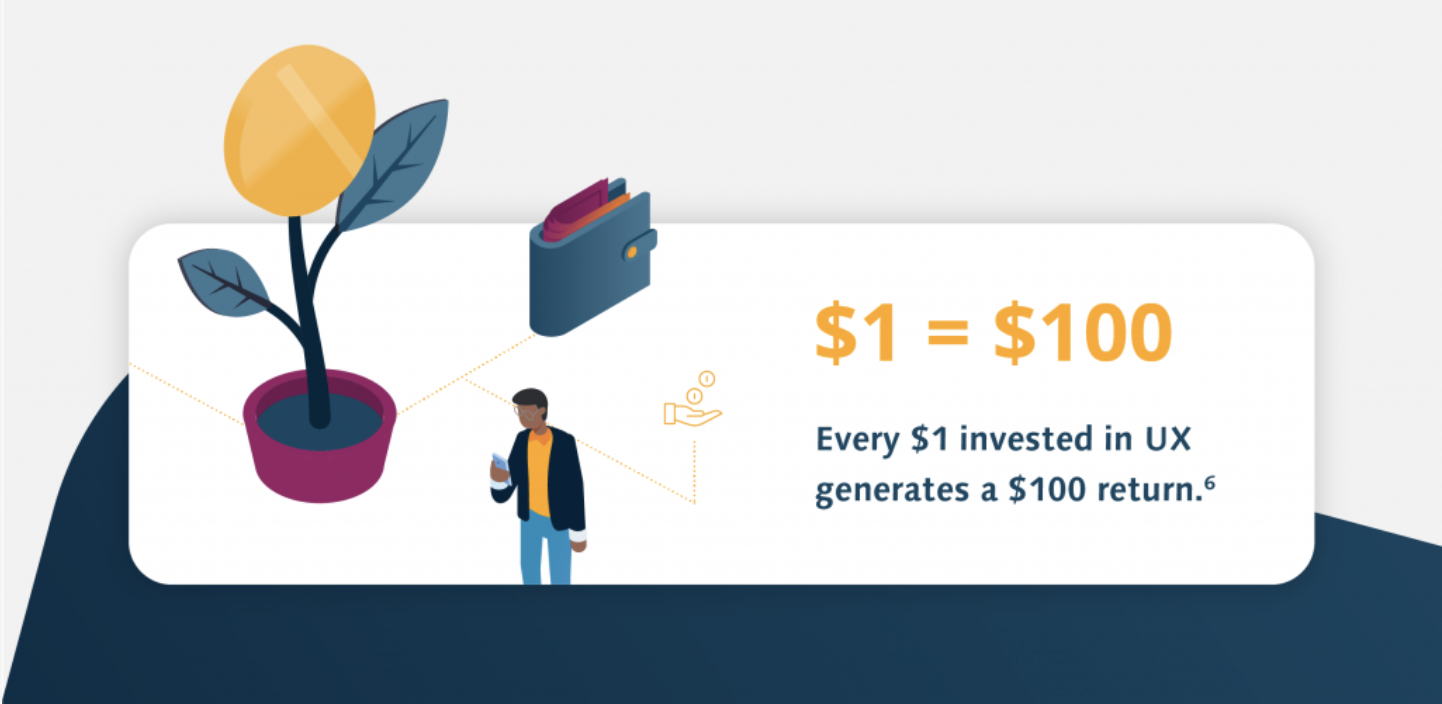 This shows that the stakes are high and the rewards are significant. This is why UX has such a high priority in CREALOGIX. We have developed a User Experience Framework (UXF) to ease, organise and accelerate digital projects, UI component governance and the alignment between business and technology. The UXF delivers a seamless user experience for secure, easy to use digital banking, meeting the high expectations of consumers. The solution is customisable for a range of financial products and brands, making it quicker and easier for financial institutions to innovate at speed to keep pace with competitors and customer expectations. In addition, the advanced toolkit for accelerated UX design and development can help banks and wealth management firms put their customers at the heart of their digital solution. In a digital world, UX isn't just about an app with a cool design (UI), it's about delivering a premium UX that not only meets customer expectations but exceeds them, building customer loyalty and supporting commercial growth.
Take also a look at our recently published infographic, where we focus on the importance of UX and how banks can accelerate their business by improving UX.