July 14, 2021
Teylor & CREALOGIX: Quick and fully digital SME lending on a single platform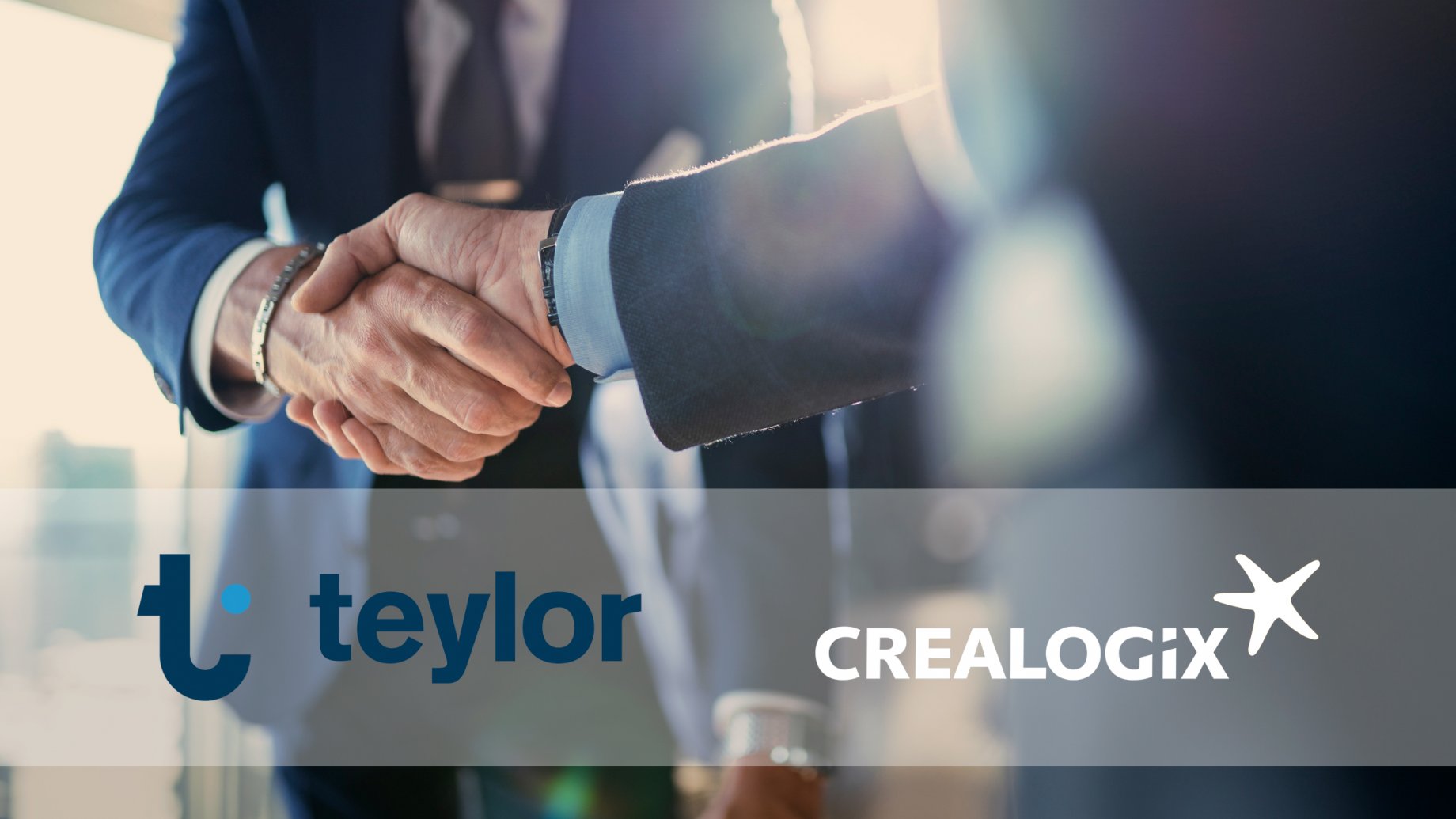 With their strategic partnership, Teylor and CREALOGIX are combining two leading software platforms, creating a one-stop shop for digital banking processes in the corporate banking sector. Using the platform, financial institutions can now grant loans much faster and bank advisors can conclude contracts with SME customers completely digitally.
Reduce costs, increase efficiency, and at the same time massively increase loan volumes and customer loyalty: With these promises, Teylor and CREALOGIX are now jointly serving the SME digital lending market specifically in Switzerland and the EU.
With the strategic partnership, Teylor and CREALOGIX aim to facilitate the digital transformation for their banking customers. Banks can now digitalise their processes on a single platform without having to worry about coordinating multiple providers themselves.
Maximum flexibility for bank clients
The CREALOGIX Digital Hub offers a software platform which financial institutions can use to digitise their entire customer engagement, from advisory to self-service. Through the partnership with Teylor, CREALOGIX customers can access all modules of the Teylor Lending Cloud, a specialised software solution for the automation of SME lending processes.
The Teylor Lending Cloud fits the CREALOGIX Digital Hub perfectly thanks to its fully modular structure. Teylor's modular system allows banks to quickly and gradually digitise all sub-processes of their lending, for example starting with customer and contract management, risk assessment or document management. The individual modules of the Lending Cloud are seamlessly connected to the bank's existing systems so that ongoing processes are not disrupted and no data silos are created.
Using the modules of the Teylor Lending Cloud on the CREALOGIX Digital Hub, banks can not only digitise their entire SME lending department, but now also provide their customers with a digital user experience using CREALOGIX Conversational Banking and modern front ends. Thanks to Teylor's technology, the entire loan application process takes only a few minutes and takes place completely online.
Bank employees can now generate and conclude contracts directly in a single customer appointment, using tablets or laptops. That's possible thanks to front ends for advisors that are linked on every channel via the CREALOGIX Digital Hub. The bank always makes the final credit decision, as Teylor does not change the bank's internal review criteria.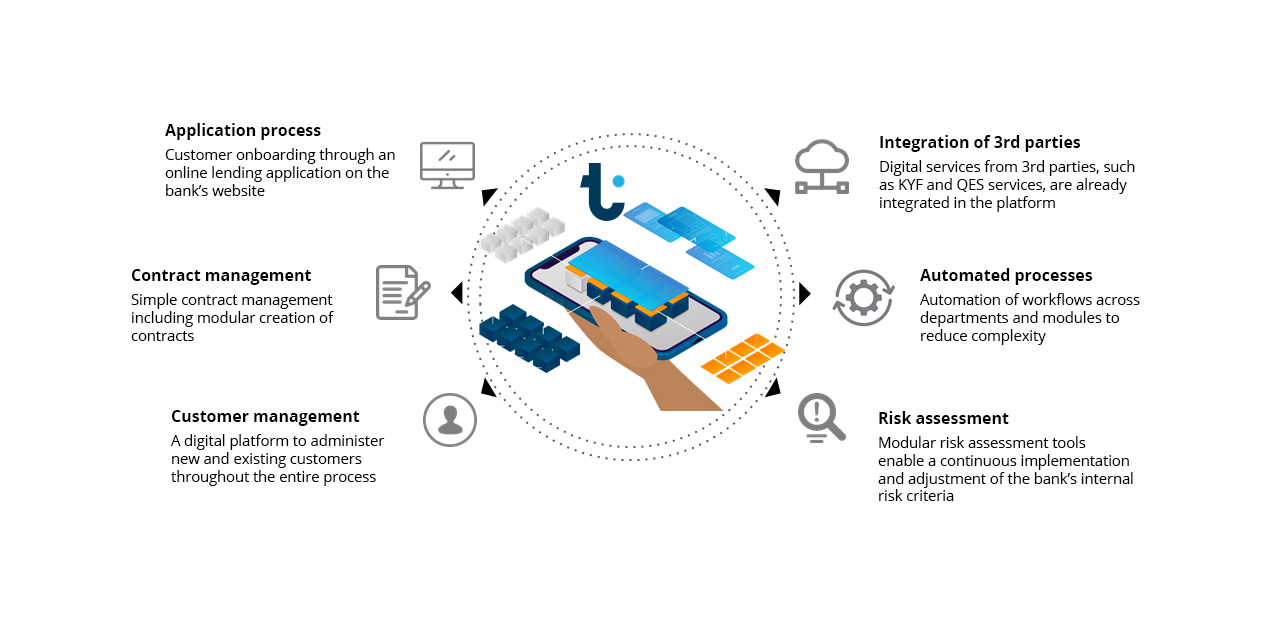 Several banks in Germany and Switzerland have already successfully digitised their SME lending with the Teylor Lending Cloud, from simple corporate loans to complex agricultural financing and alternative financing such as factoring. Teylor also uses all the modules of the Lending Cloud itself for its in-house Teylor lending platform in Germany. For this reason, the software is continuously developed directly based on practical requirements and adapted to the changing market environment.
Market leadership in Switzerland
With CREALOGIX, Teylor has gained a strong partner. The listed company has been on the market for more than 25 years, enjoys the trust of over 550 financial institutions and employs more than 700 digitalisation experts worldwide. The CREALOGIX Digital Hub offers solutions for private banking, asset management, and corporate and SME banking.
The partnership with CREALOGIX will give Teylor a competitive edge in the Swiss market. Over the past two years, Teylor has been active primarily in Germany, where it has established itself as a leading provider of SME credit technologies. As a Swiss company, Teylor is now also striving for market leadership in credit technologies in Switzerland. The partnership with CREALOGIX will lay a solid foundation for this.
Would you like to be convinced by us? Take 30 minutes for the fast-track demo on the joint platform and register here.
For more information about the Teylor Lending Cloud, please click here.
For more information about CREALOGIX, please click here.