December 10, 2021
Conversational AI – Wealth Concierge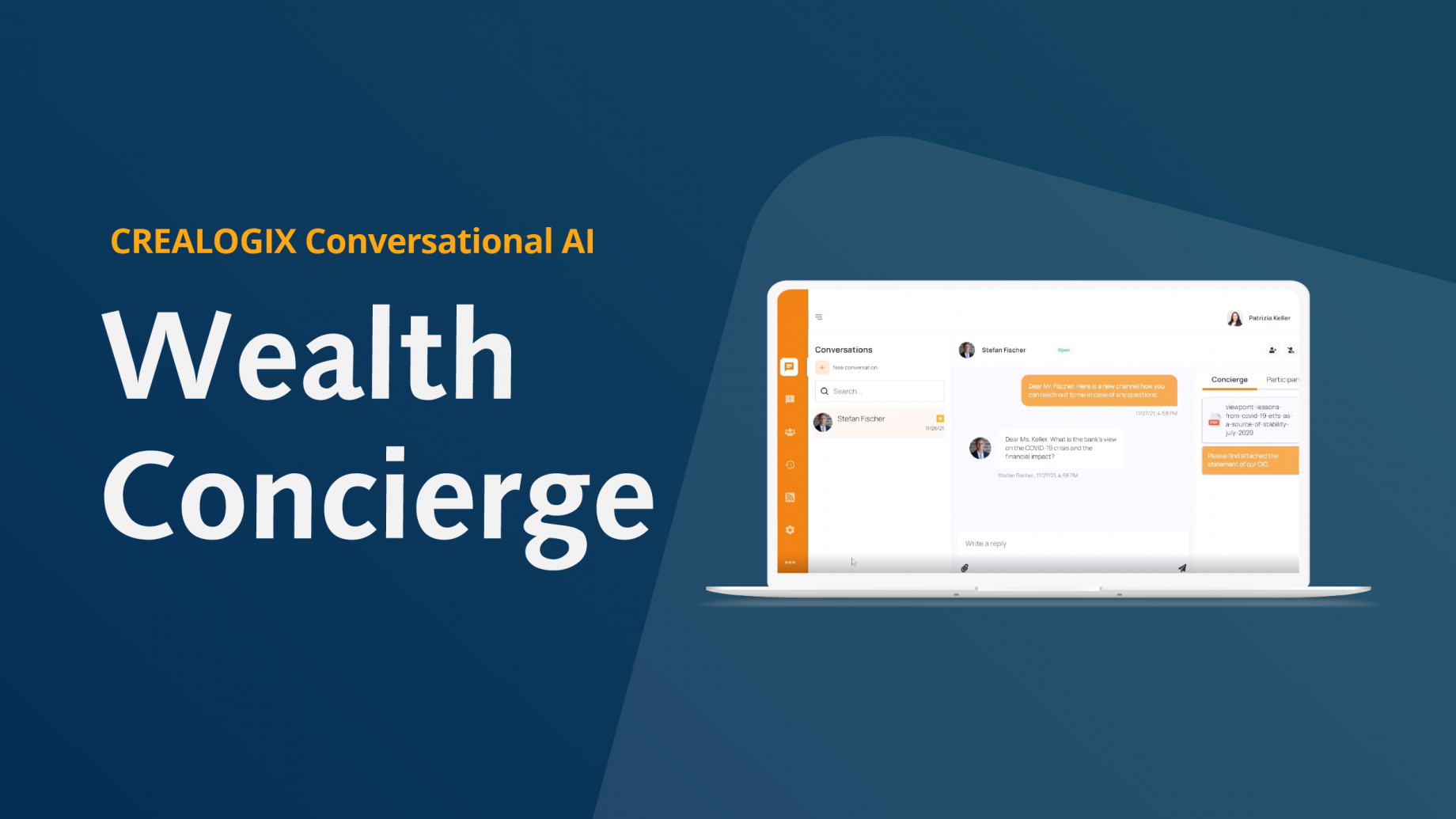 Personal, intelligent and engaging – CREALOGIX Conversational AI delivers next-generation customer interaction for financial institutions.
In this presentation at the IBM Data & AI Forum, Daniel Scheiber, Group Head of Conversational & AI, presents the newest use case for Conversational AI: the Wealth Concierge.
Fill in your information to watch the video (only available in German).