December 10, 2021
Conversational AI – Wealth Concierge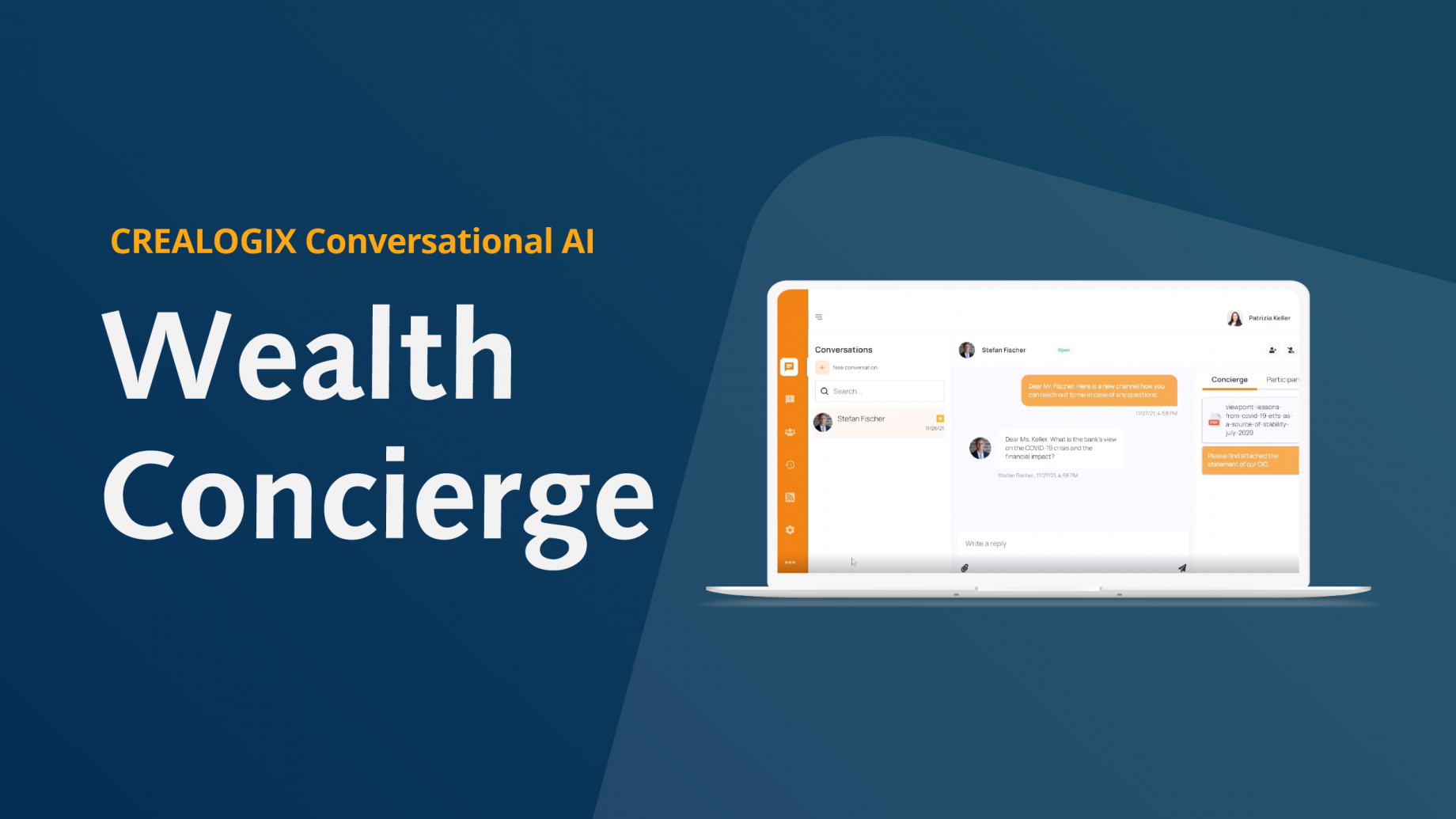 Personal, intelligent and engaging – CREALOGIX Conversational AI delivers next-generation customer interaction for financial institutions.
In this Demo Video we present the latest use case for Conversational AI: the Wealth Concierge. Watch the full range of the Virtual Assistant helping both advisor and client in various innovative ways.
Fill in your information to watch the video.