February 9, 2023
CREALOGIX Crypto: A regulated crypto trading app with your branding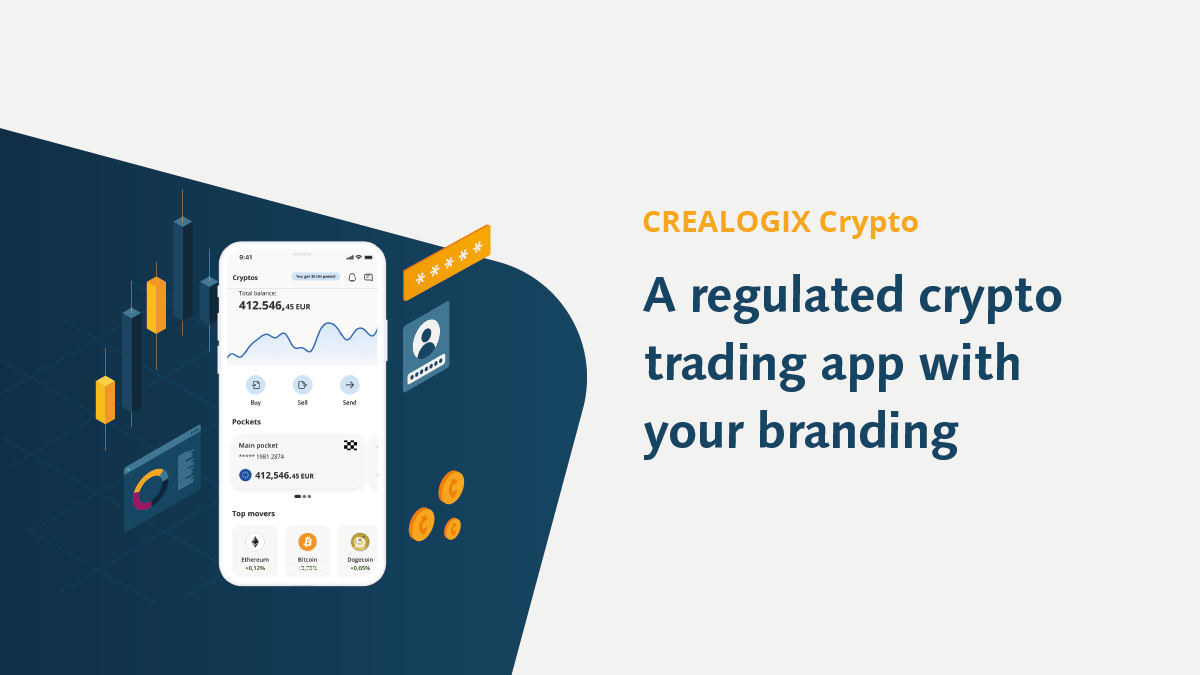 CREALOGIX Crypto is a standalone app that brings the functionalities and user experience of leading crypto exchanges to your digital offering. Integrated with regulated crypto banks, our crypto solution complies with the latest regulations and ensures your clients that their funds are safe.
The growth and potential of digital assets has rocketed the interest in investing in this new asset class. Despite the growth of crypto exchanges, studies have shown that current and new investors are very likely to use their traditional finance providers for their crypto investments, and even the more so given the recent collapse of known world exchanges. CREALOGIX Crypto answers to that demand: a regulated crypto exchange app integrated with users' traditional finance provider's brand and digital offering.
Download the fact sheet and discover all functionalities and benefits of CREALOGIX Crypto.