November 7, 2022
Crypto and established financial institutions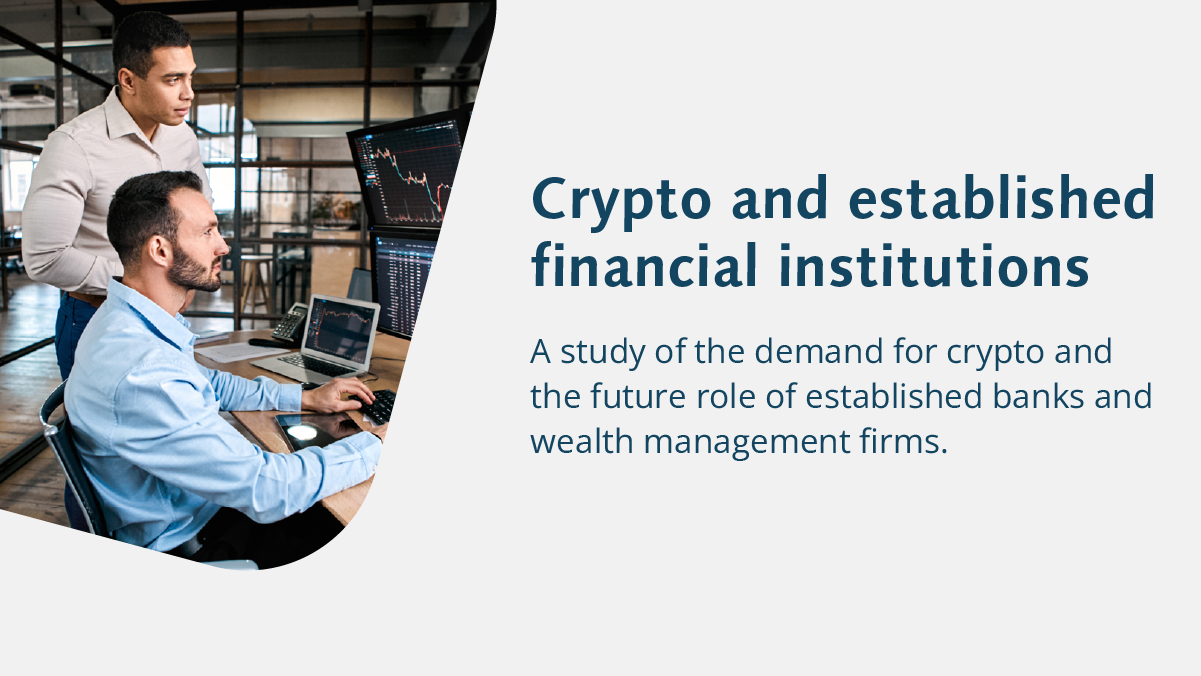 Our research team spoke with investors and large, established banks and wealth management firms in Germany, Switzerland and the UK. Our research found that while investors are keen to engage with traditional organisations regarding crypto, these institutions haven't yet fully grasped the opportunity.  
In our report of this exclusive CREALOGIX research, you can learn more about current plans to bring crypto into the mainstream. Discover why the opportunity for established financial organisations may be more significant than previously anticipated, with just 4% of the users who would use traditional banks for crypto currently targeted for these services.  
The report also covers: 
The proportion of investors are looking to established providers to deliver crypto services 
Which country has the greatest trust in traditional providers to deliver a crypto service 
The age range and income brackets of investors interested in crypto 
The impact of crypto winters on investor confidence and the need for greater education to understand the market volatility 
Whether investors are looking to the long term or just looking for faster growth of their money 
Learn more about the demand for crypto services and the opportunity this presents for established financial institutions, download the report today. 
If you only want to read the regional studies, please find them here:
Download the fact sheet for CREALOGIX Crypto, the regulated crypto trading app with your branding, here.