September 23, 2021
Digitalisation – 3 strategic imperatives for success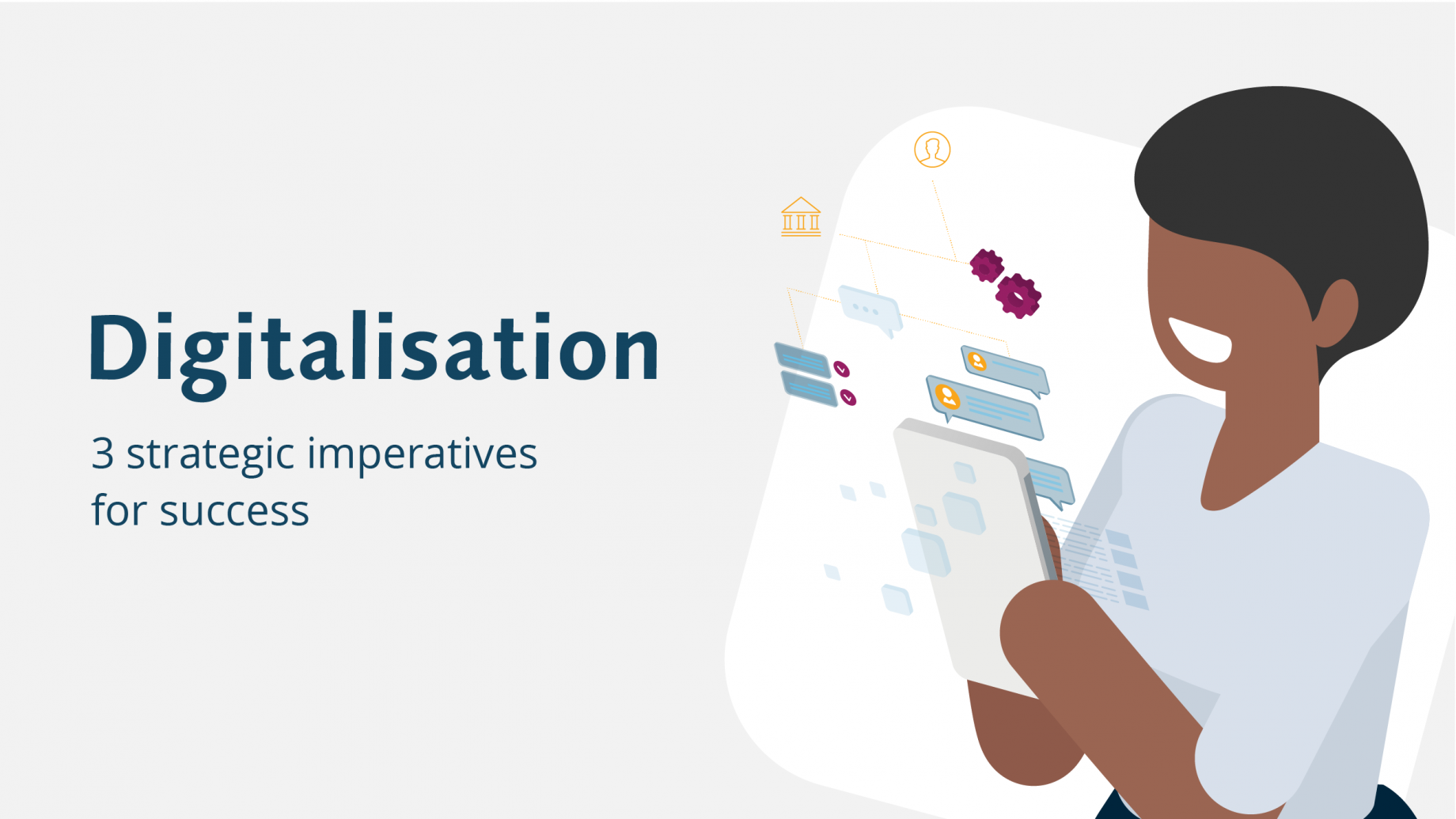 There's no doubt that the global pandemic has increased digital adoption significantly across industries. But increased digital adoption is only a first step in addressing client needs and trends in wealth management and retail banking. Relationships, advice, human interaction are all key factors.
Insights from some leading consultancies recommend 'digitising and humanising' wealth management and banking services. It's all about the advisory experience and insightful recommendations, enabled by digital tools. It's also about providing advice in an omni-channel way and reinventing how RMs (relationship managers) remain central to client relationships.
In this e-book, we explore three strategic imperatives that address these industry trends and focus on future client needs:
Hybrid servicing
Hyper-personalisation
Ubiquitous banking
Download our e-book to learn more about these three important strategic imperatives.