July 30, 2019
Digital challenger MeDirect Group chooses CREALOGIX Invest to launch consumer digital investment platform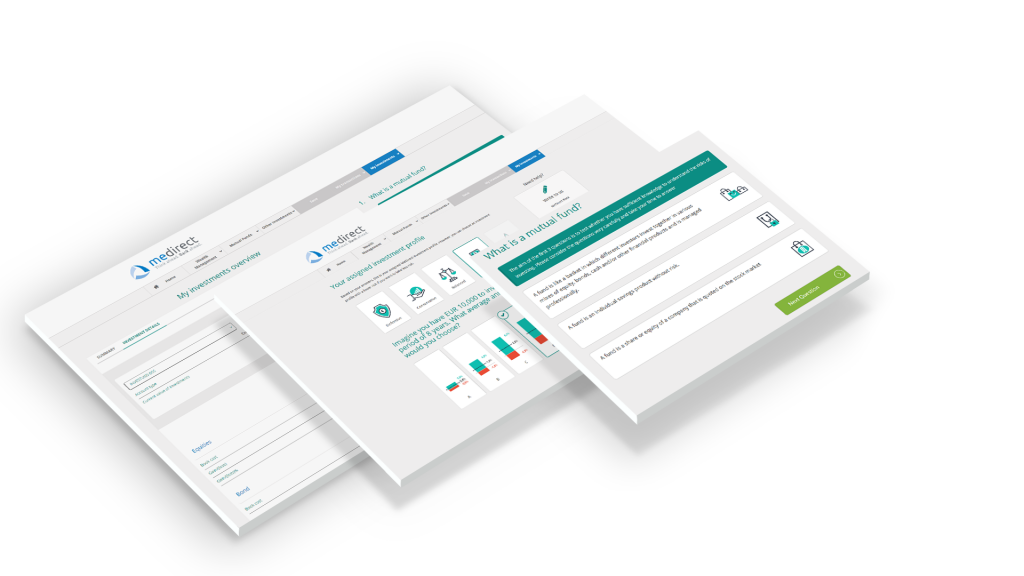 Fast-growing European savings bank and wealth manager MeDirect Group selected CREALOGIX to develop and launch its digital investment platform. The new solution has allowed the European challenger to attract thousands of new customers to their competitive regulated savings product.
MeDirect, headquartered in Malta and formerly named Mediterranean Bank, has launched a new digital platform which adds self-service consumer savings and investments to existing digital banking systems. The technology has allowed the bank to attract new customers at a rapid rate, recently in a launch in Belgium. The wealth management software was developed by CREALOGIX, the global digital banking software provider.
Alanbek Yussupov, Group Head - Change and Technology at MeDirect Bank said:
"Recently completing the implementation of a regulated savings product for the Belgium market was an important project for MeDirect Bank. We've succeeded in moving rapidly into a new market thanks to a consumer-focused technology strategy. Designing a great customer experience is very important to us. With CREALOGIX and their software, we've made our savings products transparent for investors, who are able to benefit from our competitive offers with just a few clicks or taps via our easy-to-use digital and mobile services."
The regulated savings product launched in Belgium provides consumers access to favourable tax incentives along with competitive interest rates offered by MeDirect. The bank has seen a high volume of interest in the product, and with increased automation has successfully onboarded new investors at a rapid rate. In the first 40 days from launch in Belgium, MeDirect saw over 4,000 new customers signing up, with over €150m invested. Across all digital wealth offers, MeDirect has brought on board over 30,000 new investors with lower overheads than traditional processes. Account opening requires no paper or branch visits: new customers benefit from an interactive online signup process which can be completed at home.
Democratising access to high quality investments
The software solution deployed by MeDirect uses CREALOGIX Invest for the end customer user experience and for investment management systems. This solution can be used by both wealth management firms and banks to offer scalable digital investment services including self-service onboarding and robo-advisory portfolios. Its architecture of software modules provides financial institutions with a secure and highly customisable digital wealth management platform which is fast to deploy and easy to extend.
"MeDirect is extending high quality products to the mass market without this being held back by linear increases in costs of manual customer support and advice. We're delighted to support MeDirect's ongoing success in proving that WealthTech democratises access to high quality investments."
David Joyce, CEO at CREALOGIX UK