Funding made easy
Are you responsible for the allocation of subsidies, regardless of whether they are grant- or loan-based?

Our portal is relevant for all intermediaries such as ministries, development banks, municipalities, or other institutions involved in grant allocation.
Fast. Flexible. Intuitive.
The modular portal from CREALOGIX enables fully digital processing of funding projects throughout their entire lifecycle – from application submission and management to the awarding of funding. Everything can be managed securely, without disruption, in a customer portal that is fully compliant with EU regulatory requirements.
Yannick Lehmann
Global Sales Lead Public Sector
End-to-end digitisation along the entire funding process
The complete value chain is digitally processed with all participants.
Faster creation of new grants

 

All stakeholders can access via any device, from anywhere, at any time

 

Maximum technical flexibility

 

Future-proof through microservices and our high-performance hosting platform

 

Ecologically and economically positioned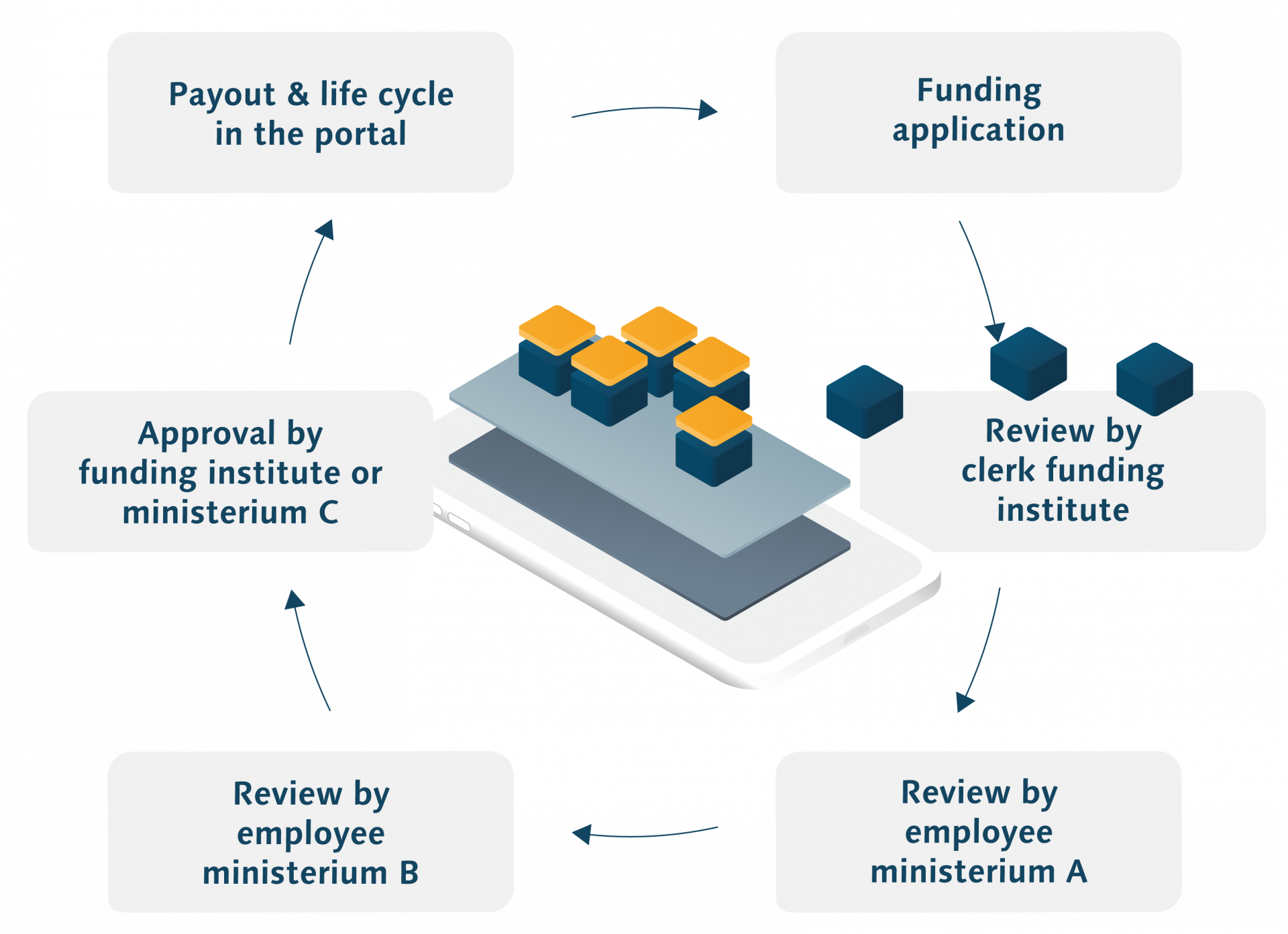 Fully digitise
grant applications
User-friendly digital process
The applicant is able to process the entire process digitally. This begins with the selection of the grant and continues with the procurement of information, the submission of the actual application, including the legitimation process and includes post-processing throughout the entire application lifecycle. Everything takes place in one place via one interface, without media discontinuity.
Highest application quality
The completely digital application process enables feasibility checks to be carried out as early as the data entry stage by the grantee.
The downstream checking and approval processes performed on the portal side also contribute to data quality, so that the documents ultimately received at the back end are of high quality. In addition, ineligible applications are sorted out in advance using rules and regulations.
Our goal with the portal solution from CREALOGIX is to achieve a considerable simplification and thus reduction of the necessary process steps for our customers, as well as a reduction in the processing effort on the part of the funding institutions involved.
Achieve a new level in digital automation and efficiency
Learn more about how we enable easy grant-making as well as truly end-to-end digital processes that are independent and flexible, while meeting all regulatory requirements.

Video
Learn how we make promotional banking easy.
Watch the video

Press release
CREALOGIX develops client portal for seven German development banks.
Read more