June 22, 2021
Leveraging financial ecosystems: Five myths debunked
When it comes to leveraging financial ecosystems to maximise commercial opportunities, what are the common myths and what is the reality?
A closer look at the issues surrounding digital transformation can help to debunk some of the myths that are holding financial institutions back from changing their organisation. From understanding the nature of financial and IT ecosystems to discussing costs and opportunities, addressing the common objections to change can also help to build the commercial case for investing in new technology. We take a look at some of the common myths surrounding the cost and complexity of leveraging the financial ecosystem to support customer-centric digital innovation. 
Myth
"We don't need an ecosystem – we're strong enough without it."
Reality
There are benefits from ecosystems, including increased customer retention, new forms of revenue generation and reduced costs.
Myth
"Ecosystems can slow growth and innovation."
Reality
Companies that transform into ecosystem-centric businesses experience new sources of innovation that drive growth.
Myth
"It's too expensive to foster and maintain an ecosystem."
Reality
Modern digital banking engagement platforms allow you to create structures where ecosystems can grow and prosper, with little technical effort.
Myth
"We can't cover everything ourselves in one ecosystem."
Reality
Yes, you can – working with partners. You don't need to be strong in every aspect of service provision.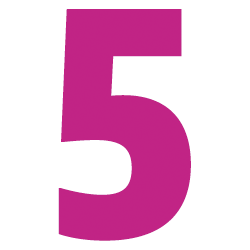 Myth
"We're too small to make this successful."
Reality
Open banking and open wealth are not just for large tier 1 banks – networks enable small and mid-sized organisations to provide a full range of relevant services.
Addressing the myths surrounding this issue is just the start. Once you've removed the barriers to change and established the possibilities of the financial ecosystem for more customer-centric digital solutions, fintech partners can help you accelerate innovation. The advantage of this approach is that you're using the ecosystem to add greater value to customers. This benefit can help to accelerate adoption through the delivery of convenient, relevant digital services and keeps the cost to a minimum. The right partners can work with you to deliver a solution that leverages your financial ecosystem to address customer requirements and align with your brand and services.